Our experienced plastic mould and die casting mould design engineers provide you with design for manufacture advice which could potentially save millions of dollars on final manufacturing costs. This front-end advice includes detailed analysis of your  plastic products manufacturability and provides the confidence that your products will reach the marketplace fully functional and in a cost-effective manner.
Designing products for manufacture can be difficult depending on which process you choose. The longer method can be slightly more protracted at the beginning, but will certainly pay dividends in the life-span of the project. Alternatively, the shorter method may seem more simple and cost-effective initially but runs the risk of you possibly having to revisit and make alterations down the line, creating a further financial and timely impact. This may consist of engineering changes or through the re-manufacturing of your plastic injection mould and die casting mould equipment.
We believe in giving our clients as much advice as possible in terms of their personalised design manufacture process to avoid problems in the future. Our plastic mould and die casting mould design engineers will assist you with your product's development cycle, you will have a robustly designed, easily-manufactured mass-produced product.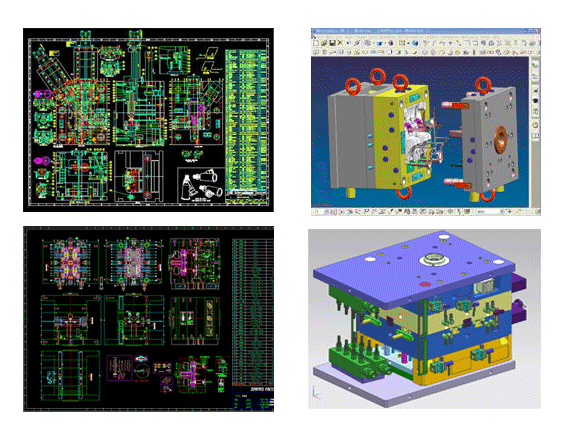 How to ensure the plastic mould design quality?
When we received a new project, our engineer will have a meeting to discuss the details of the product structure and plastic mold & die casting mould design.  For some special products, before we design the mould, we will do mold flow analysis, and then carefully compare all the parameters, After careful analysis and discussion, in the end, we will provide most reliable and cost-effective solutions to the clients.